Judge Thomas L. Aigler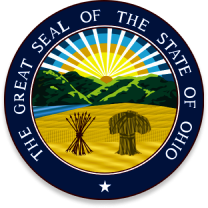 Lenetta Bollinger, Clerk
Welcome to the Bellevue Municipal Court
The Bellevue Municipal Court was established in 1952. The Bellevue Municipal Court has jurisdiction in the City of Bellevue, Lyme and Sherman Townships in Huron County, Ohio; York Township in Sandusky County, Ohio and a segment of Groton Township in Erie County, Ohio.
Equal Employment Opportunity
The Bellevue Municipal Court is committed to equal employment opportunity for all qualified individuals without regard to race, color, religion, gender, sexual orientation, national origin, ancestry, age, citizenship, marital status, veteran's status, or non-disqualifying disability and shall engage in employment practices and decisions, including recruitment, hiring, working conditions, compensation, training, promotions, transfers, retention of employment, and other terms, benefits, and privileges of employment that are based upon job-related criteria and qualifications.
Hours
Monday - Friday
8:30AM - 4:30 PM
Location
3000 SENECA INDUSTRIAL PKWY
BELLEVUE OH 44811
Contact
PHONE: 419.483.5880
FAX: 419.484.8060
Holiday Schedule
New Year's Day (Observed)
Martin Luther King, Jr. Day
Presidents Day
Good Friday
Memorial Day
Independence Day (Floating Date)
Labor Day
Columbus Day
Veterans Day (Floating Date)
Thanksgiving Day
Day After Thanksgiving
Christmas Eve
Christmas Day